Medic One Academy  702-610-4421

FIRST AID - CPR - AED & EMS TRAINING

Emergency Medical Responder

American Safety & Health Institute's Emergency Medical Responder (EMR) program is designed for non-EMS responders who desire or require certification in Emergency Medical Response. This program is consistent with national EMS curriculum requirements and educations standards. It is ideal for those who need training comparable to Emergency Medical Responder, but do not need licensure or credentialing from a state EMS agency.

Intended audience

Government, corporate, industry, lifeguards, security personnel, law enforcement, corrections personnel, and other individuals who are not  EMS professionals or healthcare providers.

Participant pre-requisites

Current, valid professional-level BLS certification (CPR Pro for the professional Rescuer-may be incorporated/conducted in conjunction  with the EMR program as needed).

Recognized certification period

May not exceed 24 months from class completion date

Successful completion (certification)

 (Written Exam Required)

Performance Evaluation: Required. Working as the lead responder in a  scenario-based team setting, correctly demonstrate how to preform:

     - Patient Assessment/Management - Trauma

     - Patient Assessment/Management - Medical

     - BVM Ventiliation of an Apneic Adult Patient

     - Oxygen Administration by Non-rebreather Mask

     - Adult Cardiac Arrest Management/AED

Recognized certification period

May not exceed 24 months from class completion date

EMERGENCY MEDICAL RESPONDER

MEDIC FIRST AID   Basic Plus  

The Medic First Aid BasicPlus CPR, AED, and First Aid for Adults training program provides training in CPR, AED, and basic first aid emergency skills.  The goal of this training is to help students develop the knowledge, skills and confidence to respond in a medical emergency.

Students are required to meet the knowledge and skill objectives in this program to receive initial certification card.  These core learning objectives represent the minimum content a student needs to understand in order to manage a medicl emergency.

MFA Pediatric Training Programs 

Pediatric CPR and First Aid for Children, Infants and Adults and provides ideal training solutions for those required to learn how to respond to medical emergencies involving children.

MFA CarePlus CPR and AED 

CarePlus CPR and AED for Adults, Children and Infants is a community-focused, comprehensive training program in emergency resuscitation for the lay rescuer.

MFA Bloodborne Pathogens 

Bloodborne Pathogens in the Workplace training program teaches the information every employee who has occupational exposure needs to know to avoid accidental exposure to potentially infectious materials and to manage an accidental exposure if one occurs.

MFA Oxygen First Aid 

Oxygen First Aid for Emergencies is designed to give students the knowledge and skills necessary to provide emergency oxygen to a suddenly ill or injured patient until more advanced medical help can be obtained.

MFA Train the Trainer Course $695

MFA Instructor Development Course $495

MFA Basic Plus  (First Aid - CPR - AED) $40

MFA Pediatric Plus (First Aid - CPR - AED) $50

MFA Care Plus  (Adult-Child-Infant) $35

MFA Bloodborne Pathogens raining $25

MFA Oxygen Training $40

Combo Training $95

Basic, Pediatric & Bloodborne Pathogens

AMERICAN HEALTH & SAFETY INSTITUTE ®

ASHI Advanced First Aid $100

ASHI ACLS (Advanced Cardiac Life Suport) $150

ASHI PALS (Pediatric Advanced Life Support) $150

ASHI CPR PRO (Healthcare Provider) $60

ASHI Emergency Medical Responder $395

ASHI Wilderness Emergency Care $100

ASHI Wilderness First Aid $50

ASHI Child & Babysiting Course (CABS) $60

ASHI ACLS   

ASHI / Mosby's cost effective continuing education program designed to provide healthcare professionals with didactic and psychomotor skills training in the care of an adult in cardiac arrest.

CPR Pro for the Professional Rescuer 

Students learn how to recognize a life-threatening emergency, how to provide basic life support and what to do in case of an airway obstruction or choking.  ASHI's CPR pro for the Professional Rescuer has been approved for training for Emergency Medical Services personnel and is accepted by the National Registry of Emergency Medical Technicians (NREMT)

ASHI Wilderness Emergency Care

The Wilderness Emergency Care (WEC) program supports a family of courses to meet the needs of everyone with outdoor interests, from easy day trips to challenging and technical activities, including wilderness rescue.  The WEC texbook not only explains the concepts in clear language, it also shows you how to do all the skills, step by step, with many photos and drawings.  The WEC Instructor Guide provides course outlines and lesson plans for all the wilderness courses and explains how to plan, prepare for, teach and evaluate a course.  It also has a great collection of resourses - including quizzes, scenarios for practical exams and evaluation forms.

ASHI Wilderness First Aid

Wilderness environments create special situations not usually encountered in an urban or suburban environment.  With ASHI's Wilderness First Aid, Instructors certified to teach CPE/AED, basic first aid, and have wilderness experience can take advanage of ASHI's flexible instructional design.

This comprehensive 16-20 hour course meets the Boy Scouts of America Wilderness First Aid curriculum and guidelines.

ASHI Child Babysitting Safety (CABS) 

The Child and Babysitting Safety program is a community education program that covers child safety and basic care techniques for infants and children.  CABS stresses the priority to keep you and the children you care for safe.  Babysitting is not just "watching" the children, but being responsible for their safety and well being.  When you are caring for a child, you are taking care of a parent(s) most prized possession.  Everything in their home and your own home can be replaced - everything, that is, except a child.

American Red Cross Training Available

​American Heart Association

Training Site

MFA or ASHI INSTRUCTOR & INSTRUCTOR  TRAINER COURSES

CLICK on the CALENDAR TAB for DATES 

Instructor: Only $495 EACH - Instructor Trainer Only $695 EACH

(Award Winning) Instructor, Instructor Trainer, and Trainer Videos Included

Train Employees - Train the Public - Train Instructors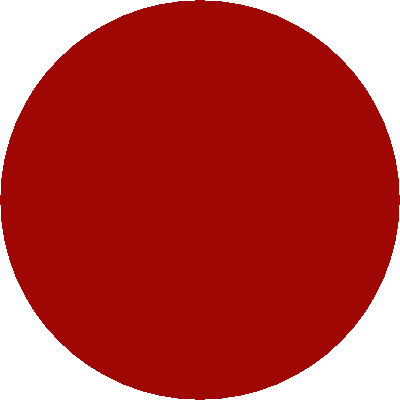 MEDIC ONE ACADEMY

CPR & FIRST AID TRAINING

Specialized Courses in First Aid & CPR/AED

- CPR & AED Training -

- First Aid, CPR & AED Training -

- First Aid-CPR Instructor Training -

Designed for for those on a budget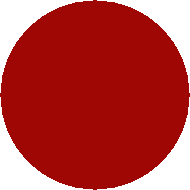 Medic One Academy LLC Copyright * 2018 All rights reserved

MEDIC FIRST AID and the MEDIC FIRST AID logo are registered trademarks of MEDIC FIRST AID International, Inc.

ASHI, MEDIC First Aid®, 24-7 EMS®, 24-7 Fire, EMP Canada, and Summit Training Source are members of the HSI family of brands.

When the heart suddenly stops, a more common event than you might think, time is of the essence. Without treatment within 10 minutes, the survival rate is almost zero. But when a person in cardiac arrest receives cardiopulmonary resuscitation (CPR) right away, the odds of making it through double or even triple.

Because most people are home when the unthinkable happens, quick action by relatives and friends, called 'by-stander CPR" is a lifesaving link in the chain of survival. And it's easier than ever to do, according to American Heart Association guidelines.

'Every able-bodied person should be able to respond to cardiac arrest by at least recognizing it, calling 911 and doing chest compression's,' says Robert N, M.D., Ph.D. immediate past chair of the American Heart Association's Emergency Cardiovascular Care Committee.  

HOW to GIVE HANDS-ONLY CPR

If someone is suddenly unresponsive

or stops breathing, follow these steps.

You don't have to do mouth-to-mouth breathing anymore. The new, easy way, called 'hands-only CPR," uses continuous chest compression's. And it's just as effective, experts cay. 

You can still give CPR if you haven't had training or your certification card is expired. "Whatever you do is better than nothing,' says Arthur Sanders, M.D. Hands-only CPR is so simple.

You won't hurt anybody by trying. "People worry they will break a rib. But the truth is, the person is dead, Sanders says. And Good Samaritan Laws in every state offer protection against liability. You can't be sued for trying, and you just make a huge difference.

Call 911 or send someone to call.

Be specific about where you are, especially if you're using a cell phone. Dispatchers will get an emergency crew out to help (and can coach you through CPR).

              With the heel of your hand, push hard                   and fast at the center of the chest.

Try doing it to the beat of the disco classic "Stayin Alive" heart experts say the well-named song sets the perfect pace, about 100 to 120 compressions per minute. Press down about two inches.

Keep going until help arrives.

To keep your hands from tiring, lace them together and straighten your arms with your elbows locked as you press down.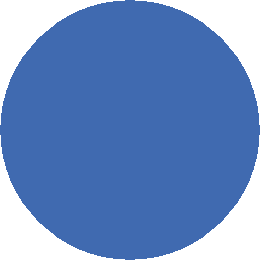 Number of Americans who go into cardic arrest each year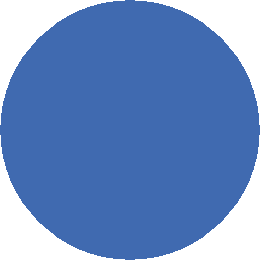 Percentage of cardiac arrest victims who die if attack occurs outside of hospital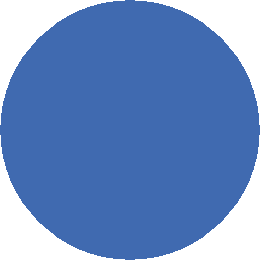 Number of cardiac arrests that happen at home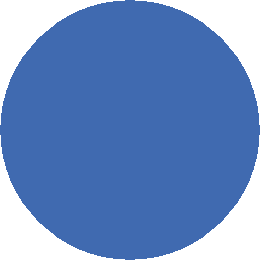 Americans who receive CPR training each year

MEDIC FIRST AID ®

Instructor & Train the Trainer Courses

Once you have successfully completed the Medic First Aid Instructor/Trainer Course, you will be able to conduct basic student-level training classes for all of the essential Medic First Aid Training Programs. In addition, as a Trainer you'll also be able to conduct Medic First Aid Instructor courses, and will receive the most up-to-date and current program on the market. Become your own Training Center! You do the training, you give out course completion cards, and keep your own records. It's that easy!